USS Thresher SS200
This page is in honor of my Grandfather Bruce F. Lemmon, Signalman 1st Class USS Thresher War Patrols 11-15, and all other submarine veterans who have so gallantly served their country.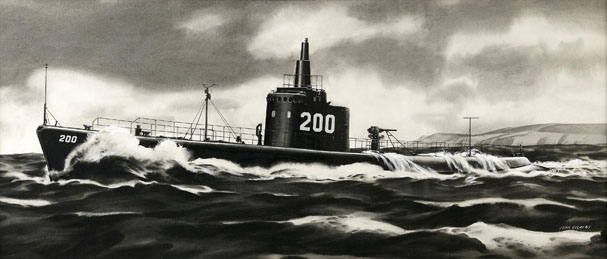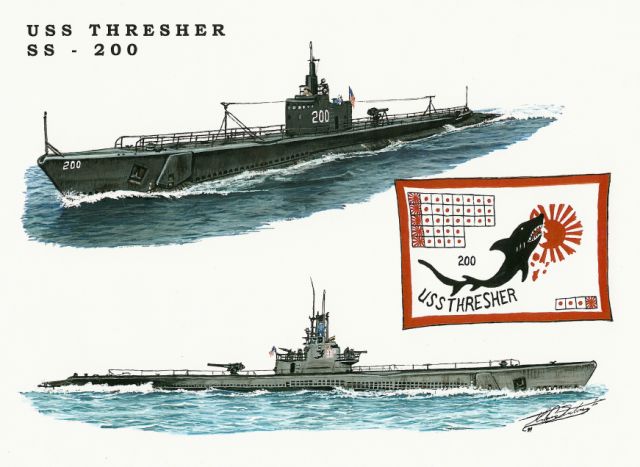 The painting directly above was done by my friend, renowned submarine artist Tom Denton. Please click on it to go to his website, Submarine Art.Com to see more of his great work.
Send questions and/or comments to: Bruce A. Broseker
For information on the tragic loss of 129 sailors & civilians aboard the USS Thresher SSN593 on April 10th, 1963 please visit: The USS Thresher SSN593 Website
Please check back, as I will be continually striving to update these pages.
This Site Was Last Updated July 11th, 2020.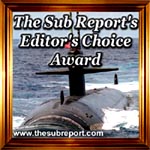 Join the Blue Ribbon Online Free Speech Campaign!
All Information & Images © 2020 Bruce A. Broseker Unless Otherwise Noted.
Black &White Thresher Painting Image Above © 2020 Neil L. Wilkinson.
Color Thresher Painting Image Above © 2020 Tom Denton.